Liberator (OTC BB: LUVU): Just Getting Started
On January 15th I published my first coverage of Liberator (LUVU) when the stock was $.15. LUVU then proceeded to bore everyone to death by spending January, February, March, and April trading between $.15 and $.20 on fairly light volume.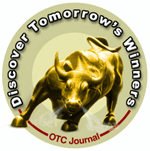 However, when I saw the 2nd quarter numbers for the December '11 quarter, I knew it was just a matter of time before the stock found an audience and its way to a valuation that is more reflective of the company's achievements.
LUVU has tapped in to a growing segment of the economy that is widely followed by anyone but the retailers who want your business. Companies like Amazon, Drugstore.com, Walgreens, and CVS are all jumping on the bandwagon, and LUVU is the only pure play in the sector.
Since starting the company in 2002, LUVU has achieved over $60 million in revenues, and turned profitable for the first time in its history last quarter. Over $20 million is a real possibility this calender year- which is huge growth when one considers it took 10 years to get past the $60 million mark.
The stock has started trading beautifully. The audience is developing, and the next quarterly numbers will reflect LUVU's best time of year- no wonder it's trading so well out in front of the numbers.
Here's a refresher edition for those who want to take another look- I believe there's still tremendous upside from these levels.
Meet The Fockers Meets LUVU
Meet The Fockers is the 2004 comedic comic film starring Ben Stiller, Teri Polo, Dustin Hoffman, and Barbara Streisand. Greg Focker (Stiller's character) is marrying Pam Byrnes (Polo's Character). Her retired CIA agent dad (De Niro) wants to meet his quirky, hippy like parents- Hoffman and Streisand.
It was the second movie in the franchise, and was wildly popular. The film cost $80 million to make, and ended up grossing over $500 million worldwide.
Roz Focker - Greg's mother (played by Barbara Streisand), plays a sex therapist who specializes in senior sexuality. The plot line is hysterical, especially when Streisand interacts with uptight, ex CIA agent Robert Di Niro.
There's plenty of sexual over tones in the movie, especially in light of Streisand's character.
One of the unintended stars of the movie is some unique furniture displayed prominently in several of the scenes. This same furniture has been shown in several other Hollywood movies, and more recently on a very popular reality show- the Real Housewives of Atlanta.
Atlanta based Liberator, Inc (LUVU), a company that has generated over $60 million in revenues since its inception in 2002, came up with a very clever way to use left over foam scraps by turning it into portable furniture. The company is hitting new sales records every quarter, and is just starting to turn profitable for the first time in its history.
Liberator takes left over foam and cuts it into a variety of triangle and incline shapes to create specially shaped pillows and furniture. It's primarily designed as bedroom accessories, but they make lines of bean bag chairs popular with college students and others.
While it doesn't get a lot of attention, there is a whole new category of consumer products being categorized as Sexual Wellness or Sexual Well Being.
Visit the Web Site at www.soap.com. It's a household and personal care site selling everything from discount diapers to toothpaste and hair products. There's a category on the home page on the top menu bar for Sexual Wellness.
These products are getting main stream adoption rapidly. Liberator's single biggest customer is Amazon.com. Amazon has a full product offering in a section known as "Sexual Wellness". Click Here to visit Amazon's product offerings in this category.
Drugstore.com, Vitaminshop.com, and Brookline are other retailers moving rapidly into the space. These products are no longer shopped for a seedy little specialty stores. It's all behind closed doors, but it's main stream now, and the market for these products is growing very rapidly.
Liberator (OTC BB: LUVU) Delivering the Numbers- Turns Profitable
This past December, LUVU delivered its best quarter ever. The companies top line came in at $4.3 million- a 17% increase from the same quarter in 2010. Gross profits were $1.25 million. For the first time in company history, LUVU reported a net profit of about $40k- this turn to profitability has investors taking a hard look at LUVU for the first time.
According to Business Week, the commercial sex industry is now ranked one of the "Top 5 Rising Industries for 2031″- expected to grow over 17% each ear. In 2006, this industry contributed $13.3 billion to the total US economy. You cannot afford to ignore this industry group- after all, It's bigger than the NFL, NBA, and MLB combined.
At its current growth rate, this will be a $47 billion global industry by 2030. There are numerous research reports highlighted how the commercial sex industry has moved from underground, small scale operations to more normalized, main streamed companies.
For more information, read researcher Emily Empel's on "The Future of the Commercial Sex Industry in 2030". Click on the title to get there.
Conclusion- Your Upside
Lest you think there's no money to be made in the few stocks in this sector, think again. Check out this chart.
This is Rick's Cabaret. Yes- this was a reverse merger bulletin board stock many year's ago. This $84 million per year company is been a smokin hot stock from time to time. As you can see from this weekly chart, RICK was $4 in 2009, and nearly $30 in 2010. Not bad if you owned it at $4.
LUVU is a story of clever American ingenuity. I love stories like this. Founder Lewis Friedman took discarded foam scraps and turned them into $60 million in revenues over 9 years.
Furthermore, in the Sexual Wellness category, LUVU is the only company that exists with a real brand. With customers like Amazon, Drugstore.com, Wallgreens, and VitaminShop.com, their products are easily attainable by Main Stream consumers.
Absolutely no one knows about this stock. I personally invested in the company about 3 years ago in a private placement priced at $.25 per share. The company was smaller than, but market valuations were richer. I had 100,000 shares- I now have nearly 90,00 shares left.
This chart tells the whole story. Even though it was only a $40,000 profit last quarter, it was a major turning point for the company. Once the profit corner is turned and growth continues, the bottom line can accelerate, and the market knows that.
I suspected this one will continue to trade up rather easily once investors start catching on to the growth in both their sector and their company.
There's under 90 million shares I&O, so at $.385 the entire market cap is only $35 million-it's trading at less than 2x annual sales, which is absurdly cheap.
I see no reason why this stock couldn't trade into the $.75 to $1.00 range over the next 30 to 45 days as more investor get exposed to the story. From today's close, this would represent 100% to 150% return on investment.
If you like this idea, I would act right at the open tomorrow, and of course use a limit order- I wouldn't pick it up any higher than $.40 to $.45 on the first day. It's important to own this stock before the March quarterly numbers are released as it's generally their best quarter thanks to Valentine's Day sales.
However, I do plan to cover every development out of this company for the next 30 days, or longer. Use $.30 as your SSL. Risk 10 cents to double your money or more.
Consider Rick's Cabaret (RICK)- had you bought it at the absolute bottom at $4- you could have ridden it to $30. The move from $10 to $30 was still a triple, so there was plenty of upside after the initial surge.
---
Catch Liberator on The Real Housewives of Atlanta:
This company was recently featured on the Bravo Show the Real Housewifes of Atlanta. They make a visit to the Liberator retail store. WWW.Liberator.com is their retail web site.
Click Here to check it the Real Housewives of Atlanta show. Of course, I had never watched the show, but I have to admit this is pretty entertaining. This is the kind of publicity that makes shareholders a lot of money.
Home Page : www.otcjournal.com
Email Questions or Comments To: [email protected]al.com