Home Page : www.otcjournal.com
Email Questions or Comments To:

[email protected]

To OTC Journal Members:

| | |
| --- | --- |
| | Penny Stock Double Header |
Another lousy day in the markets. But - wait- perhaps there is some heat out there!!! Investors are loving the little penny stocks- and here's part II of this week's double header. Another instance of a situation where you can control a lot of shares while taking only a little risk, and the tiniest of moves will yield very big percentage returns.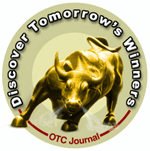 POSC was off to the races early- up 20% in the early going on good volume. The stock traded 1 million shares before I even got out of bed.
So, as the markets continue to be obsessed with the global inability of politicians to make the hard choices, we'll be very happily looking at stocks that have almost no downside, and very strong upside where you can control a lot of stock.
When the markets are rough, investors love these little low priced stocks, and here's another one in the biotech sector that appears to be ready to charge North.
Today's idea has major news- it's added another potential blockbuster therapy to its already extensive portfolio of potential home runs. If they just hit one of these therapies the upside from this level is incalculable and nearly infinite.
| | |
| --- | --- |
| | Where Can You Find This? Viral Genetics and Two Nobel Laureates |
You might not believe this, but where can you find a 2 cent stock that boasts two Nobel Laureates on its advisory board- Dr. Luc Montagnier and Dr. Baruch Blumberg serve this little biotech story?

These kinds of companies make for the perfect low priced stocks to own- Why? Because tech breakthroughs in little stocks like this can lead to huge gains in stock price.

Viral Genetics (OTC PK: VRAL) is one of the companies working in a biotech field where major breakthroughs are widely anticipated by the industry.

TPT- Targeted Peptide Technology - is a medical field that is booming. The potential applications include HIV/AIDS, Lyme Disease, and Drug Resistant cancers. In fact, VRAL is already begun crafting its NDAs (New Drug Applications) with the FDA and has applied for early stage testing.

Six international early stage clinical trials have been completed- the trials demonstrated their VGV-X HIV therapy significantly reduced the viral load by 90% to 95% in many patients. Another words- their therapy makes the existing HIV therapies more effective.

With 40 million cases of HIV worldwide, the need to reduce the cost of HIV therapy is in high demand.

Today VRAL announced it's added a new cancer therapy to its portfolio. Coming out of the University of Colorado (my Alma mater), VRAL today announced it has been granted the exclusive license to develop a compound known as DCA (dichloroacetic acid). DCA is an cancer therapy enhancement compound that accelerates the destruction of tumors without the debilitating side effects of chemotherapy or radiation- see news release below.

Small stocks like this are all about major breakthroughs- one strong announcement on any of the therapies they are working on, and you could see this stock trade up five fold from its low entry level today.
| | |
| --- | --- |
| | Another Perfect Chart- VRAL Poised To Move |
The VRAL chart reveals another stock that has hit bottom and is in a rebound phase. A simple return to mid summer levels would yield over 50% return- but I'm looking for much more.
Let's look at an information packed chart:
Over the last several weeks the multi month downtrend in this stock has reversed course, and the stock is now clearly headed for higher ground. I'm getting really fancy today, and providing a number of technical indicators that support this thesis.
First, after months of decline, it's obvious the price has come off the oversold bottom- more than doubling over the last several weeks. The rate of incline is also increasing. Secondly, out of nowhere, volume has materialized on this story. Whenever you see this happen, there's something going on out there people close to the company know about, and this can often be a precursor to a major breakthrough.
Thirdly- the accumulation/distribution line has turned up for the first time in months- at present, there are simply more buyers than sellers in this stock, which bodes well for higher levels.
Lastly is the MACD - The stock is trying very hard to break above the neutral line, and technicians watch this indicator for a surge above the zero line- as you can see, it's just starting to turn up.
For 2 cents you can own a piece of a company that is developing therapies for a myriad of difficult diseases- HIV/AIDS, Lyme Disease, and a host of others. Human clinical trials have already been conducted on their HIV/AIDS therapy that proved they can get a good result in many cases.
This is a great shot for 2 cents. Someday, you'll wake up and see this little 2 cent story trading at 10 cents and heading north on a major development. The market is pricing in something like that in the near future.
Here's today's news release for your review:
Granting of Patent Marks Milestone on Viral Genetics' Path Toward Licensing Revenue
Viral Genetics (VRAL) reports that a patent under which it is exclusively licensed, will be granted for using a compound known as DCA to treat cancer. DCA (dichloroacetic acid) has emerged as a compound that accelerates the destruction of tumors without the deleterious and debilitating side effects associated with chemotherapy or radiation. This is the first patent granted for the use of DCA to treat cancer, and represents a significant milestone in the company's growth.
The United States Patent and Trade Office has announced that the patent calling for the use of Dichloroacetate (DCA) to treat Cancer will be issued to the University of Colorado (CU) - and licensed exclusively to Viral Genetics - as a result of the invention filed by Viral Genetics' Lead Scientist, Dr. M. Karen Newell Rogers during her tenure at CU. Newell Rogers originally filed the patent application in 2003, based on research work she and colleagues had done relating to "systems and methods for treating human inflammatory and proliferative diseases and wounds, with fatty acid metabolism inhibitors and/or glycolytic inhibitors". Her work has resulted in the granting of patent number 8,071,645, which will issue on December 6, 2011.
Since filing the application, other companies and research entities, both in the US and internationally, have also done much work to validate and unlock the value inherent in utilizing DCA as a therapeutic agent. Over the last four years, extensive validating research has been performed that documents DCA as a potentially powerful cancer treatment. Dr. Newell Rogers is one of the scientific pioneers suggesting that agents, including DCA, that disrupt tumor specific metabolic pathways, will have value as novel cancer drugs and, as such, she is the first researcher to have a patent granted on its use in the battle against cancer.
Haig Keledjian, Viral Genetic's CEO, said, "We have been strategically accumulating a significant and valuable portfolio of intellectual property rights around Dr. Newell's core metabolic disruption science. As we take each step toward monetization of our IP portfolio, this patent, and many others that we anticipate will be granted, are expected to continue to create value for our shareholders. In concert with our legal team, we are setting in place the licensing and revenue strategy for the company from this IP portfolio."
SAFE HARBOR FOR FORWARD-LOOKING STATEMENTS:
This news release contains forward-looking statements that involve risks and uncertainties associated with financial projections, budgets, milestone timelines, clinical development, regulatory approvals, and other risks described by Viral Genetics, Inc. from time to time in its periodic reports, including statements about its VG Energy, Inc. subsidiary. None of Viral Genetics' drug compounds are approved by the US Food and Drug Administration or by any comparable regulatory agencies elsewhere in the world, nor are any non-pharmaceutical products of VG Energy, Inc. commercialized. While Viral Genetics believes that the forward-looking statements and underlying assumptions reasonable, any of the assumptions could be inaccurate, including, but not limited to, the ability of Viral Genetics to establish the efficacy of any of its drug therapies in the treatment of any disease or health condition, the development of studies and strategies leading to commercialization of those drug compounds in the United States, the obtaining of funding required to carry out the development plan, the completion of studies and tests on time or at all, the successful outcome of such studies or tests, or the successful commercialization of VG Energy, Inc.'s non-pharmaceutical products. Therefore, there can be no assurance that the forward-looking statements included in this release will prove to be accurate. In light of the significant uncertainties inherent in the forward-looking statements included herein, the forward-looking statements should not be regarded as a representation by Viral Genetics or any other person that the objectives and plans of Viral Genetics will be achieved.
Read the full story at http://www.prweb.com/releases/2011/11/prweb8981224.htm
PRWeb.com

Press Releases: VRAL
Home Page : www.otcjournal.com
Email Questions or Comments To: [email protected]