Home Page : www.otcjournal.com
Email Questions or Comments To:

[email protected]

To OTC Journal Members:

| | |
| --- | --- |
| | I Love Discovering the Undiscovered |
Startling factoid- want to know why Mobile Marketing is becoming one of the hottest sectors for investors? - consider the following factoid- There are 1.4 billion TV watchers in the world. There are 1.2 billion with a home phone. 1 Billion have a PC, Laptop, or Notebook, and only 160 million still read the newspaper.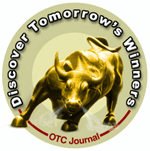 Now, guess how many potential consumers world wide have a mobile phone? - that's right- 4.6 billion consumers have a mobile phone. That's 3.3 times as many consumers to target as watch TV on the entire planet. Consider this from the point of view of advertisers. While TV has been the most popular medium for advertisers, no one carries their TV around in their purse, pocket, or on their belt.
As if that weren't enough, consider that a TV cannot be located geographically by an advertiser- there's no GPS in a TV, and it can't be detected on the move. A mobile device can be located, and therefore advertisers can "laser target" consumers as they are near their place of business. That's huge for advertisers.
I'm very interested in this sector, and the OTC Journal has now had two wins in the space. Long term readers should recall both Singletouch Systems (SITO) and Options Media Group (OPMG)- both stocks previously featured, and both stocks that moved considerably higher within weeks of publication. OPMG has been smoking hot of late. The company has found a great niche, and investors love it.
I stumbled on today's idea in the San Diego business journal, read the article, and said to myself "wow"- this one could be a monster win. As a public company, it's nearly unknown. I love that. One great way to make money- get there ahead of everyone else. You can find the article at www.sdj.com, but you have to be a paid subscriber to access it online. I can give you a summary:
The San Diego Business Journal describes Commercetel Corp (OTC BB: MFON) as a company on "Growth Fast Track". When you read how far this company has come, you'll be astounded.
| | |
| --- | --- |
| | Commercetel (MFON): Complex Distilled to Simple, and They Own It All |
MFON is completely unique in the Mobile Marketing space. The company has brought all the mobile channels together under one umbrella- those channels include Voice, SMS, MMS, and APPS.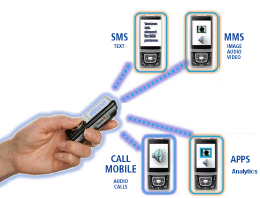 The company has developed its own complete network stored on a Cloud. It uses no third party solutions of any kind, and controls its own destiny with patent protection on its technology. That's the both the simplicity and scalability.
The company also disclosed over this weekend it has filed two new patents that address hyper-critical issues in the Moblie Marketing space. The patents address the critical issues of security and network reliabilty. Click here to read the release.
Advertisers are starting to spend a lot of money on Mobile Marketing. In 2011, it is estimated advertisers will spend about $57 billion on online advertising. Mobile marketing will draw about $16.4 billion.
Advertising experts forecast the Mobile advertising market will grow to $56 million by 2014, while Online marketing will draw about $80 million. The gap is closing rapidly, and there's far greater growth in mobile marketing.
MFON has powered some of the best mobile campaigns employed to date. Past and Present Customers Include:
Disney, NBC Universal, USA Network, Sony Pictures, The NBA, Verizon, MTV, NPR, Six Flags, CNN, AT&T, and VISA
Even more exciting is plans the company has for the future. Their proprietary technology has allowed them to attract acquisition targets with existing customer bases. MFON has already closed two acquisitions this year, and is close to closing the acquisition of BoomText of Arizona. BoomText brings 1,000 customers including Chick-fil-A, Dairy Queen, Jamba Juice, and Sonic.
You want to own this stock before this acquisition closes, which could happen within days.
| | |
| --- | --- |
| | Valuation Comps- Upside Huge |
The best comp for Augume Technologies (OTC BB: AUGT). AUGT has some of their own technology and customers like MFON. The company is far better known by investors- this one trades an average of 261,000 shares a day in the $4 range- great volume for a BB stock. This is how popular these stocks can become.
AUGT sports a $280 million market cap on about $2.8 million in annual revs and great top line growth.
MFON- still undiscovered, only sports a market cap of $42.4 million. According to the company's June 13th news release, MFON will achieve about $500k in Q2, implying an annual revenue run rate of $2 million.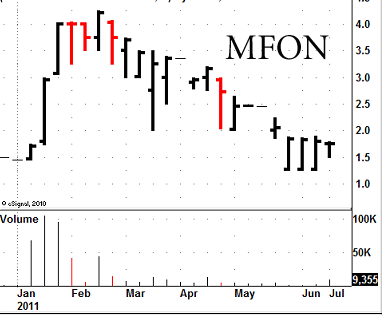 Hence, you have a $42 million market cap delivering an annual rev run rate of $2 million, and $280 million market cap company delivering $2.8 million. On an apples to apples basis, MFON should trade at about $4.25 per share. If you're patient and willing to let the market develop for this stock, there's an easy double in this one.
But wait- is that all we can hope for? A double? There's one more consideration. The $2 million in annual revenues comes without the acquisition of BoomText which will bring 1,000 new customers including Chick-Fil-A, Dairy Queen, Jamba Juice, and Sonic.
I suspect, when closed, MFON will once again double its revenue numbers, giving us longer term upside potential of something akin to $8 per share.
Technically there's really only one thing to talk about with this stock. MFON made its debut on the market last November. As you can see from this chart that tracks the price performance on a weekly basis, the stock found its way from $1.50 to $4 between November and the end of January.
Since then the stock has quietly declined. However, I believe there are two catalytic events coming that could get this stock charging back up the charts.
First and foremost, once the Q2 numbers are released, the market will see the result of the company's two acquisitions early this year for the first time.
Also, once the company closes the acquisition of BoomText it will be able to disclose the effect of its 1,000 customers and four major fast food chains, the stock could get even hotter. Both of these events should happen before August 15th, and the Boom Text acquisition could happen literally days from now.
With a little patience, I see MFON as an easy shot for $4, with a possibility of $8 down the road. As a minimum, with a little volume, this stock could easily trade back to its former $4 level.
On the disclosure front, I have no relationship with this company, and don't own any shares at present. This weekend's release about their patent filings could put a charge in the stock Monday morning, but I'm hoping that won't be the case as I don't want to pay up.
I'll be looking to buy at the open on Monday, and my limit order will be $1.90. I won't pay more than that at this time, but I believe I can make a lot of money from that level if I can get filled. Once I own it, I'll set my SSL at $1.50.
Home Page : www.otcjournal.com
Email Questions or Comments To: [email protected]