Home Page : www.otcjournal.com
Email Questions or Comments To: editor@otcjournal.com

To OTC Journal Members:

Here's the definition of a good penny stock trade. Find a microcap company that has been quiet of late. Take a look at the company's products and potential. Look for catalytic events that could get the stock moving up the charts. If you like the story, accumulate the stock at the low end of its trading range. Determine your stop loss, and wait for developments to get the stock moving.

Accumulate the stock while it remains low. Sell when the stock surges on huge volume at a nice profit. If it hits your stop loss first, sell it.

Sound familiar? That's pretty much the exact formula that yielded an outstanding 200% to 300% return on Nighthawk for those who acted when I made the call at $.03 to $.04, and then again last week at $.055. A minimum of a double if you sold this week in a few short months.

Here's the next potential Nighthawk while it's still at the low end of its trading range:

| | |
| --- | --- |
| | eFood Safety (OTC BB: EFSF): Low End of Range, But Not For Long |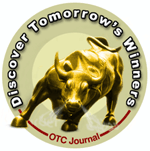 Have you ever heard the phrase "The Awesome Burden of Permanent Potential". That phrase describes eFoodSafety (OTC BB: EFSF). Permanent potential is going to convert to tangible results throughout the course of 2007.
EFSF has traded to much higher levels in the past as investors anticipated product developments would lead to commercial success. In March of last year the stock traded up as high as $.60- more than three times the current level. I believe it's going back there, and this time as a result of strong sales of products which are hitting the store shelves and commercial airwaves today.
EFSF describes itself as "dedicated to improving health conditions around the world through its innovative technologies". This company has been developing some very exciting items over the last several years, and is positioned to see sales skyrocket in 2007 with commercial introductions.
If they hit on just one of the three products I am going to show you today, sales could jump from about $1 million annually to $30 to $50 million plus annually. If so, we are looking at a potential 5 to 10 bagger from current levels: a $1 stock plus.
Here's a quick review of their breakthrough products for 2007:

| | | |
| --- | --- | --- |
| | Cinnergen: The Carb Buster | |
The product you see here is currently on the shelves in about 6,000 retail outlets throughout the US including Kroger's, King Soopers, GNC, Vitamin World, and many others. By the end of March, that number should go up to 10,600 retail outlets- including some much larger household names. You can also see this product advertised in short commercials on CNN, The Price Is Right (syndicated), and a few other national TV venues.
It retails for about $30 for a 32 oz bottle, and $15 for a 16 oz bottle.
You simply drink a 1 oz cap full every morning when you wake up, and the product helps you body metabolize sugars and carbohydrates. In short, it helps convert sugar into energy instead of fat. It helps you lose weight.
A clinical study will be published before the end of January confirming it works. The ingredients, which include cinnamon extract and blueberry leaf extract, have been proven independently to help your body metabolize sugar. EFSF is the first to combine them into one, easy to take formula.
There are numerous testimonials from diabetics on their web site confirming the product does indeed help control blood sugar levels. If you want to read the testimonials, here's a short cut: Click Here.
Here are the numbers: if every retail outlet averages four sales per month of the 32 oz bottle, it equates to about $700k per month in revenues, or $8.4 million in annual sales. This about 8x last year's revenue figures, and just the beginning. There are some retailers looking to add the product once the study is published who would sell in substantially larger quantities relative to their size.
Look for additional, high profile retail names to start carrying Cinnergen. There could be catalytic announcements which would send the stock surging. Numbers and advertising are going to increase from here.

| | | |
| --- | --- | --- |
| | Product #2: PurEffect- Taking on ProActive | |
Have you ever heard of ProActiv? For about 8 years I saw a monthly charge on my credit card bill for $30 to pay for my teenager daughter's monthly shipment.
ProActiv is endorsed by celebrities like Jessica Simpson, Vanessa Williams, Lindsey Lohan, Kelly Clarkson, and my personal favorite, Alicia Keys. The company sells $650 million worth of product every year, and is widely considered the 1200 lb gorilla in products used to treat acne, a teenagers' worst nightmare.
Enter PurEffect. EFSF has developed a product it believes is better than ProActiv, and it will be hitting the market via infomercial and celebrity endorsement.
Here's the best part of the arrangement for EFSF shareholders. The entire infomercial campaign will be organized, managed, produced, and funded by CK41 Direct- a private company in the infomercial marketing business. CK41 will cover all expenses and split the profits 50/50 with EFSF.
CK41 Direct is run by a bunch of ex Gunthy-Renker folks who's resumes include "Ab Away Pro," "Body by Jake" fitness products, and "Rapid White" tooth whitening system. Other successes include the "Ab Sculptor" with more than $100 million in sales and the "Ab Doer" with sales in excess of $350 million.
Here's a quote: "CK41 anticipates estimated revenue at more than $100 million in gross sales in the first full year of the infomercial's national roll-out in the U.S. market alone," stated Christine McDonald, president and CEO of CK41 Direct.
The infomercial is in production right now, and expected to start airing before the end of Q1 '07. There will be celebrity endorsements, and in a few weeks the names will be disclosed.

| | | |
| --- | --- | --- |
| | OraPhyte: Attacking the $100 Billion Nematode Problem | |
Pictured here are some slimy, microscopic critters known as NEMATODES. This little guys are responsible for about $100 billion in crop damage worldwide every year. There are over 20,000 different species of these things, and 15,000 of them are parasitic.
Also known as and confused with Round Worms, nematodes get into and eat plant roots. They do $10 billion in crop damage every year in the US alone, and there is little or nothing the agricultural industry can do about them in an environmentally safe manner.
EFSF has developed a product known as OraPhyte which kills and controls plant-parasitic nematodes. Once available, OraPhyte will be about the only product available that can deal with the crop damage.
So, where are we in terms of a commercial roll out of OraPhyte? Today, just after the close, we learned that OraPhyte has been in testing with the US Department of Agriculture since June of 2005. The USDA is expected to release its findings in the next 60 days, and enter into a licensing agreement with EFSF which will include an endorsement of the efficacy and safety of the product.
Currently, nematodes are fought using methyl-bromide, a substance found to be toxic and environmentally unsafe. The Montreal Protocol, an international treaty designed to identify and disrupt the use of ozone depleting substances, has placed methyl-bromide on its "phase out" list, meaning stop using it!
The Bush administration, which refuses to accept Global Warming as a reality, has allowed its continued use. Methyl-Bromide is likely to be taken out of circulation in the US soon, and other countries internationally are screaming for an environmentally safe product now.

| | | |
| --- | --- | --- |
| | Conclusion: Almost No Down Side and Big Upside | |
When I first stared looking at EFSF I felt it had the characteristics required for a profitable microcap trade. Here are some pending events that could send this stock rocketing up the charts:
The clinical study on Cinnergen will be published. It will lead to much greater sales and an expanded network of retail outlets, including some major household names.
PurEffect will be endorsed by teen idol celebrities. Those celebrities will be disclosed to the public, and a launch schedule for the infomercial will be disclosed as well.
The USDA will publish its findings on OraPhyte, finalize its licensing agreement with EFSF, and marketing of the product will begin with the best endorsement available on the planet.
As if that weren't enough possibilities, EFSF has several other products nearing commercial availability. A natural cholesterol fighting product will be introduced on the heels of Cinnergen, and they have developed a special scar cream they are currently distributing to several hundred doctors around the US right now.
As you can see from the chart, EFSF is simply cheap on a historical basis. It is within a few cents of its all time multi year low, and probably ready for a major bounce.
There were 182 million shares I&O until this past December when 30 million shares were retired. The past Chairman and CEO had been embroiled in a law suit for mismanagement and malfeasance. EFSF has a $9.2 million judgment against him, and was able to retire his shares. There are now 152 million I&O, and the end of the legal turmoil was huge for the future of the company.
So, in the $.20 range, you have a market cap of around $30 million, with product introductions over the next several months that could take the company into the $50 to $100 million in sales range.
It's simply a great penny stock speculation. You have Cinnergen which is on store shelves now and starting to take off. They are currently selling about $150k per month of product. You have many more stores lining up to start carrying the product. Cholesterol fighting product is close behind.
Here are my initial thoughts, subject to change as this idea matures. The stock should have made its all time low in December when it hit the $.155 mark. Therefore, your SSL on this idea is $.15. If it makes another new low just get out if you are a trader an interested in preservation of capital.
I believe you can accumulate this stock right now up to $.22. A move above $.19 would break the current downtrend line, bring $.22 into the picture, and higher levels beyond. North of $.23, $.30 becomes the next leg up. This stock averages over 300,000 shares in daily volume, so it is not under followed. The high average daily volume level tells me there is an audience ready bounce at the first sign of progress. Get in while it's still near the bottom of its trading range and the risk is still low.
Position yourself now to take advantage of the low trading range. Look for a BLOG shortly after the open if there is a big gap on today's news concerning the USDA. This one is a deja vu NIHK.
Here is the complete text of today's news release for your review:

Press Release Source: eFoodSafety.com, Inc.

eFoodSafety.com, Inc. Subsidiary Knock-Out Technologies, Ltd. Developing Joint Licensing Agreement with United States Department of Agriculture (USDA) for Patent-Pending OraPhyte Product

Wednesday January 10, 4:15 pm ET

OraPhyte is Designed to Combat Plant-Parasitic Nematodes That Cause an Annual Estimated Crop Loss of $100 Billion Globally

SCOTTSDALE, Ariz.--(BUSINESS WIRE)--eFoodSafety.com, Inc. (OTCBB:EFSF - News), a Company dedicated to improving health conditions around the world through innovative products and technologies, today announced that its wholly-owned subsidiary, Knock-Out Technologies, Ltd. and the United States Department of Agriculture (USDA) are working on a licensing agreement on the company's patent-pending parasitic product, OraPhyte, a product derived from the Company's patented Citroxin product that kills and controls plant-parasitic Nematodes. The agreement will be based on a new use for OraPhyte specifically developed for the control of plant Nematodes.

The USDA provides leadership on food, agriculture, natural resources, rural development and related issues based on sound public policy, the best available science, and efficient management. The key to the testing by the USDA, which commenced in June 2005, is that the OraPhyte product has been found to be an effective alternative to the existing method used, methyl-bromide, which has been found to present various toxic environmental issues.

The significance of this licensing agreement, expected to be completed within the next 60-120 days, is that Knock-Out Technologies will be able to release all of the USDA's research data as well as being able to leverage its endorsement in marketing the product.

Plant-parasitic Nematodes are microscopic worms that cause an estimated crop loss of $100 billion globally. In the U.S., farmers face over $10 billion in annual losses due to Nematodes, without an acceptable solution currently available. OraPhyte has been designed to address this costly issue.

Robert Bowker, President of Knock-Out Technologies, Ltd., stated, "Our environmentally-safe and effective product, OraPhyte, is a novel and potentially groundbreaking solution to this $100 billion problem. The fact that the USDA has tested our product and is finalizing a licensing agreement with us speaks volumes about the potential of OraPhyte as well as the possible financial impact this product could have on the multi-billion dollar Nematode market."

Patricia Gruden, President and CEO of eFoodSafety.com, Inc., added, "We fully intend to continue to communicate with our shareholders and potential investors regarding the finalization of the Licensing Agreement as well as other material developments regarding OraPhyte."

About eFoodSafety.com, Inc.

eFoodSafety.com, Inc. is dedicated to improving health conditions around the world through its innovative technologies. The company's Knock-Out Technologies, Ltd. subsidiary has developed an environmentally safe sporicidal product formulated entirely of food-grade components that eradicates anthrax and a germicidal product, Citroxin (formerly named Big Six Plus) - EPA Reg. No. 82723-1 that kills six major bacteria: E-coli, Listeria, Pseudomonas, Salmonella, Staphylococcus, and Streptococcus, Avian Influenza, and Black Mold. The sporicidal product has completed its final efficacy laboratory study requisite for EPA registration. In the study, it eradicated both Clostridium Sporogenes and Bacillus Subtilis with 100% efficacy on both hard and porous surfaces. The company's MedElite, Inc. subsidiary distributes clinically proven products to physicians who then prescribe the products for their patients. It recently became the owner of the Talsyn(TM)-CI/bid Scar Cream, that has been clinically proven to facilitate and improve the appearance, redness and strength of scars (www.talsyn.com), as well as seven (7) other products in the Talsyn(TM) line. The company is also owner of Cinnergen(TM), a non-prescription liquid whole food nutritional supplement that promotes healthy glucose metabolism (www.cinnergen.com), and Trimmendous(TM), a weight loss formula focusing on the body's 24-hour metabolic processes. The company has entered into a joint venture agreement with CK41 Direct, Inc. to launch the PurEffect(TM) anti-acne skin care system.

Please visit the Company's website at: http://www.efoodsafety.com.

Safe Harbor Forward-Looking Statements

Statements contained in this release that are not strictly historical are "forward-looking" statements within the meaning of Section 27A of the Securities Act of 1933 as amended, and Section 21E of the Securities Exchange Act of 1934, as amended. The forward-looking statements are made based on information available as of the date hereof, and the Company assumes no obligation to update such forward-looking statements. Editors and investors are cautioned that such forward-looking statements involve risks and uncertainties and the company's actual results may differ from these forward-looking statements. Such risks and uncertainties include but are not limited to demand for the Company's products and services, our ability to continue to develop markets, general economic conditions, our ability to secure additional financing for the Company and other factors that may be more fully described in reports to shareholders and periodic filings with the Securities and Exchange Commission.

Contact:

Redwood Consultants, LLC
Jens Dalsgaard, 415-884-0348

Source: eFoodSafety.com, Inc.