Home Page : www.otcjournal.com
Email Questions or Comments To: editor@otcjournal.com

To OTC Journal Members:

| | | |
| --- | --- | --- |
| | Cheaper and Better | |
It feels good right now. As usual, summer was tough. For microcap investors, this is our time. The Fall. Here's how I know it's Fall. ESPN's Chris Berman's signature call "HE COULD GO ALL THE WAY" is heard every Sunday morning in his NFL broadcast. And, our stocks are beginning to wake up. Fresh off huge success SPKL, we now have TTGL cranking up, and NIHK could be starting another of its breathtaking runs. It's our time. Anyone of these stocks "COULD GO ALL THE WAY".
Today's new idea could go all the way. For the TSA (Transportation Services Administration), and its $5 billion annual budget to keep our air travel safe from terrorists, it's all about doing it safer, faster, and cheaper, with safer being the most important on the list.
The company you are going to read about today has one answer. First and foremost- their technology does it safer- it is simply better at detecting explosives, chemicals, and other potentially terrorist related weapons. Secondly and perhaps just as important, their technology does it cheaper and faster- it will save the TSA money, and get people through security faster. Sounds like a win/win for shareholders.
Read On McDuff:

| | |
| --- | --- |
| | TraceGuard (OTC BB: TCGD): Doing It Safer, Faster, and Cheaper |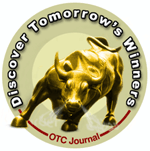 Is this the next CMVT before anyone knows about it? $3,000 turning into $4.2 million in 12 years on the theme of commercializing Israeli military technology? Could be. It's a pre revenue idea, so it's risky. However, they have very exciting technology. Here's what I find exciting- the size of their market.
If you believe terrorism is just a passing fad and the world will be at peace in pretty short order, don't bother reading on. However, if you believe that middle eastern fanatics still represent a threat through our air travel and cargo delivery industries, you need to take a look at TraceGuard Systems (TCGD).
This is an easy story to understand. If you have traveled on a commercial flight in the last six years you've been through security, and you know it can be better.

| | | |
| --- | --- | --- |
| | The CompactSafe Device: Better, Faster, and Cheaper | |
Here's the problem- explosive swabbing. Sometimes your carry-on luggage simply goes through the X-Ray machine and done. Sometimes, they see something that requires further examination. A TSA employee takes it, opens it, swabs it for explosives, tests the swab, closes your luggage back up, and hands it to you. This can take anywhere from 5 to 10 minutes if the security personell are good- longer if they are inefficient. Swabbing is performed on checked luggage at smaller airports that don't have sophisticated screening devices.
You are looking at an image of TCGD's CompactSafe device. It's a stand alone unit that simply wheels into place anywhere you want to put it. All you have to do is plug it in.
With this device, the TSA employee simply puts your luggage, brief case, electronic device, or whatever in the CompactSafe unit, and hands it back to you in a few moments. In total, the whole process only takes 45 seconds from the time you hand over your property to when it is handed back to you, vs the current cumbersome 5 to 10 minutes with a hand held swab.
The CompactSafe shakes it a little, vacuums the air, collect molecules, and analyzes the contents. Nothing needs to be opened. When the right buttons are pushed, there is no possiblity of human error. It is completely non invasive, and it can look inside electronic devices for explosives and/or chemical weapons.
There are four different versions of the device- one for hand held devices, carry ons, checked luggage, and palletized cargo.

| | | |
| --- | --- | --- |
| | Does It Work? | |
Yes- but how do we know it works? Again- let's look at the Israelis. Today, post close, TCGD announced it has just completed a second pilot progam of CompactSafe at Ben Gurion Airport in Israel. Ben Gurion is widely recognized by the International security community as the most secure airport in the world. You couldn't get a mouse into Ben Gurion without a complete screening.
According to the release, the system was tested on over 4,000 passengers. Performance and durability were both tested, and according to the company, all perfomance goals were met. Next step: Israeli and US final approval for use in airports and other screening points, at which time TCGD can start taking purchase orders.
Given that it's better and less expensive than swabbing, what's the value proposition? Here's the results of an independent study conducted by Jacobs Consulting. If the TSA were to purchase 900 CompactSafe machines, it would save US Taxpayers $80 million annually, and allow the TSA to have 4,000 less screeners on its payroll. At $50,000 per unit, a $45 million investment would double in the first year, and pay huge dividends down the road.
In addition, there is the intangible benefit of speeding up security checkpoints. This is a huge benefit to taxpayers and airlines alike.

| | | |
| --- | --- | --- |
| | Yes, There's Video | |
Think this technology might eventually attract some attention? It's already happening. The CompactSafe was the subject of a special report from a local NBC affiliate in Florida. Just Click Here to watch or go to the following URL:
http://www.nbc6.net/news/12521017/detail.html
It gives you the whole picture in pretty short order.

| | | |
| --- | --- | --- |
| | The Cat's Out Of the Bag | |
Looks like the cat might have jumped out of the bag a little prematurely, as the stock had its first good day in many months. Perhaps some of you guessed from my clues in the last few editions. Or, perhaps word of today's news on the results from the Ben Gurion pilot program slipped out.
Today's action should be a mere blip on the long term landscape of a very exciting story.
Time to look at the cap structure and the technical picture. First- the cap structure- there are about 38 million I&O fully dilluted, leading to a market cap of $30 million based on today's close.
The company has $2.6 million in cash, which easily carries it for a year, and here's how they got the funds. Raising money at $.70 per unit, the unit consisting of 1 share of common and 1 warrant that converts at $1.50.
Here's the benefit to you: You can own this stock in the $.80 to $.90 range by simply accumulating in the open market. Buy and sell anytime you want. Those who put millions in at $.70 have to wait a year under Rule 144 to be able to sell any, and there are no registration rights. Compared to where it has been, the stock is on sale right now.
The chart shows the trading history of the stock. As you can see, in '06 it made a high of $2.10, and is far closer to commercialization now. After making a nice move into the $1.20 range in Q1, the stock has been quiet and trading sideways in the $.70 to $.80 range for some time.
Today's little surge takes us out of the "perfect" level, and adds a small element of short term risk. Over the long term, it's meaningless. If they sell 900 of these highly advanced machines to the TSA, it won't matter if you own it at $.70, $.80, or even $1. You are likely going to make a lot of money.
To that end, I suggest taking an opening position immediately, with an eye towards adding to your position if the stock pulls back a little. If it continues surging, at least you will own some.
If you are risk averse, and don't believe airport security and terrorism are big issues we face, this idea is not for you. However, if you believe we do need to secure our airports and our borders more efficiently, this idea is for you in the speculative end of your portfolio.
Epiphanal coming events that could send the stock higher? Glad you asked. The company feels it could get approval to start marketing the technology in Israel before the end of the year. How about marketing/distribution agreements with major players in the security industry? No one has anything like their technology, so that sort of thing could be in the works.
Bottom line- in light of today's action, take your initial position immediately, and be prepared to add on pullbacks if you like this idea. Think of TCGD everytime you watch a piece of luggage get swabbed at airport security.
Here is the complete text of today's news for your review:

Press Release Source: TraceGuard Technologies Inc.

TraceGuard Completes Second Pilot Program of CompactSafe(TM) System at Ben Gurion Airport

Monday October 15, 4:00 pm ET

Company reports additional successful operational test of system for screening complex items at Israel's major international airport

NEW YORK--(BUSINESS WIRE)--TraceGuard Technologies Inc. (OTC BB:TCGD - News), a developer of technologies and solutions for improving explosives detection, announced today that it has completed a second pilot program of its CompactSafe(TM) system at Ben Gurion International Airport in Israel.

In the course of the pilot program, CompactSafe(TM) was operated by Israel Airport Authority (IAA) personnel, who own and operate security equipment at Ben Gurion Airport, in several screening locations at the airport. Over 4,000 passenger items were screened by IAA operators with the CompactSafe(TM).

The objectives of the pilot program were: to demonstrate the effectiveness of using an automated screening system, to verify CompactSafe's performance and durability in a realistic operational setting, and to better acquaint the personnel of the IAA with CompactSafe(TM) and its capabilities. Earlier this year, TraceGuard completed a pilot in which its personnel had operated CompactSafe(TM) at Ben Gurion with the permission of the IAA.

CompactSafe(TM) inspects complex items at passenger and baggage screening checkpoints, and works in conjunction with security equipment currently in use to improve accuracy and efficiency in detecting explosives. The system is specifically designed to extract traces of explosives from items such as laptops, electronic devices, shoes and similar size items that are carried in the carry-on luggage, and can also be adapted to improve detection for narcotics and other hazardous materials.

"The Israel Airport Authority is pleased that TraceGuard has completed this pilot program of CompactSafe(TM) in conjunction with security authorities at Ben Gurion Airport. CompactSafe(TM) has met TraceGuard's expectations in terms of the goals defined together with IAA at the outset of this pilot program to demonstrate the system's durability, operational performance and ease of use. The IAA is examining increased use of automation across Ben Gurion, and CompactSafe(TM) promises to help improve security and operational efficiency through an automated process," said a senior IAA official.

"TraceGuard is very proud to have completed this second pilot program at Ben Gurion Airport with the cooperation and participation of the Israel Airport Authority. Ben Gurion is one of the most respected airports in the world, and it is an honor for us to be given the opportunity to demonstrate CompactSafe's capabilities with the IAA in this important and unique location. We believe that CompactSafe(TM) offers a unique solution to improving explosives detection, one of the critical challenges in aviation security today, and we are confident that this demonstration will resonate both in Israel and beyond," said Dr. Ehud Ganani, Chairman and CEO of TraceGuard.

About TraceGuard

TraceGuard Technologies develops innovative security technologies and solutions for enabling explosives detection through automated trace extraction. By advancing the efficacy and efficiency of trace collection, TraceGuard's product suite offers dramatic improvement in explosives detection capabilities for aviation and homeland security authorities worldwide.

TraceGuard is a US public company traded on the Over-The-Counter Bulletin Board (OTC BB:TCGD - News). TraceGuard maintains a Research and Development Center in Tel Aviv, Israel and has a Sales office in New York. For additional information on TraceGuard, please contact TraceGuard at 1 866-401-5969 or visit www.traceguard.com.

Some of the statements in this press release contain forward-looking statements that involve risks and uncertainties. You can identify forward-looking statements by words such as "may," "will," "should," "expect," "plan," "could," "anticipate," "intend," "believe," "estimate," "predict," "potential," "goal," or "continue" or similar terminology. These statements are only predictions and involve known and unknown risks, uncertainties and other factors, including, but not limited to, the risks outlined in our filings with the US Securities and Exchange Commission, that may cause our or our industry's actual results, levels of activity, performance or achievements to be materially different from any future results, levels of activity, performance or achievements expressed or implied by such forward-looking statements. For example, risks that could cause actual results to vary materially from future results include, but are not limited to: our lack of an operating history, issues related to intellectual property infringement, issues relating to the introduction of our products in target markets, the need to raise capital to fund operations, our dependency on key personnel, approval of our products by regulatory authorities, matters related to the location of our operations in Israel, the extent of competition; technological developments in our target markets and the development of alternate, competing technologies in them; and sales of shares by existing shareholders. Although we believe that the expectations reflected in the forward looking statements are reasonable, we cannot guarantee future results, levels of activity, performance or achievements.

Contact:

TraceGuard Technologies Inc.
Investor Relations:
Chief Financial Officer
David Ben-Yair, +1 866-401-5969
david.ben-yair@traceguard.com
or
Media/Press:
Director, Marketing and Business Development
Eric Leskly, +1 866-401-5969
eric.leskly@traceguard.com

Source: TraceGuard Technologies Inc.